Job Category:
Construction
Factory & Assembly
Featured
Light Industrial
Line Work
Truss Assemblers
An excellent temp-to-hire position in Green Bay!
Job Description:
Assembles building materials components.
Millwork products such as doors, windows, etc.
Processes include insertion, clamping, splicing, etc.
Keeping a clean and safe work area.
Job Requirements:
Capable of lifting in excess of 25lbs.
High School diploma or GED.
Knowledge of hand and power tools.
We have good jobs for good people! #aheadstaffing #applynow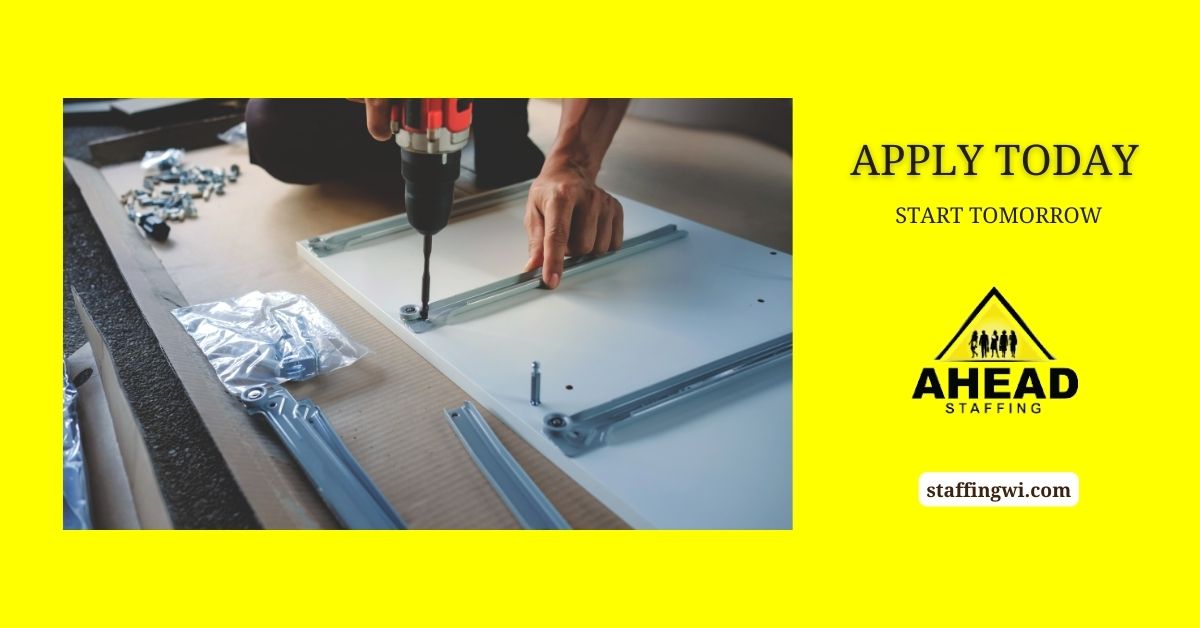 Inquire About This Position