Job Category:
Bindery
Featured
Job Location:
Appleton
Menasha
Bindery Operator
Excellent temp-to-hire position located in Menasha, WI!
Job Description:
Packaging and palletizing finished product.
Binding books together.
Assembling and labeling shipping boxes.
Job Requirements:
Capable of lifting in excess of 25 lbs.
Attendance - must be reliable and on time.
We have good jobs for good people! #aheadstaffing #applynow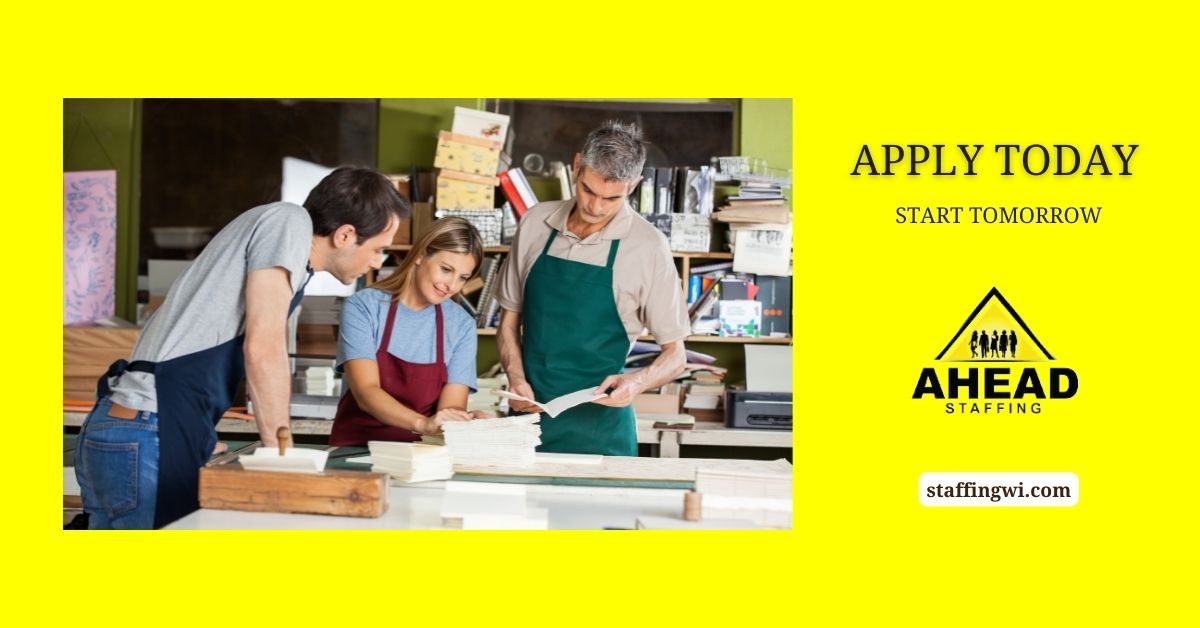 Inquire About This Position