General Labor/Production Support
Job Category:
Production Support
Job Location:
Sturgeon Bay
Production Support
This is a great opportunity for Temp to Hire.
 Job Description
Tends wire machines to produce steel wire workpiece
Effectively operate one or all of the following mechanical wire forming operations, drilling, bending, press, chamfering, and cold heading.
Read job specific routing cards, standard work sheets, and any quality alerts prior to starting a machine.
Manually load components in fixture or load automatic feeding device and observes operations.
Inspect wire parts visually and with part specific check fixtures to verify conformance to specifications.
Follow reporting and record keeping procedures and report problems to supervisor.
Record production status, including piece count as well as record defective units or final product.
Job Requirements
The ability to add, subtract, multiply and divide into all units of measure using whole numbers, common fractions and decimals. Ability to  compute rate, ratio, and percentage.
Must be able to occasionally lift and or move up to 50lbs.
Reliable attendance.
Steel toed boots required.
#aheadstaffing #aheadstaffinggb #applynow #needajob #nowhiring #greenbayjobs #greenbaywi #wisconsin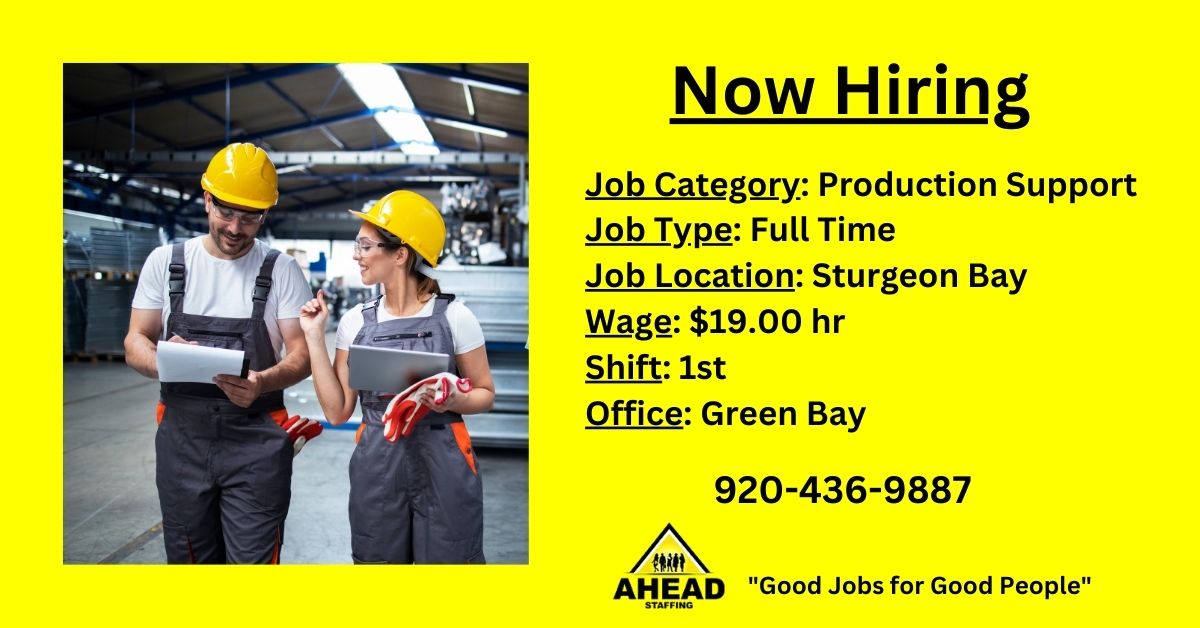 Inquire About This Position